Exhibiting at Homes UK
Published 25 November 2022
Adam and Byron spent the 23rd and 24th of November 2022 talking to housing providers at the Homes UK Exhibition, ExCel London.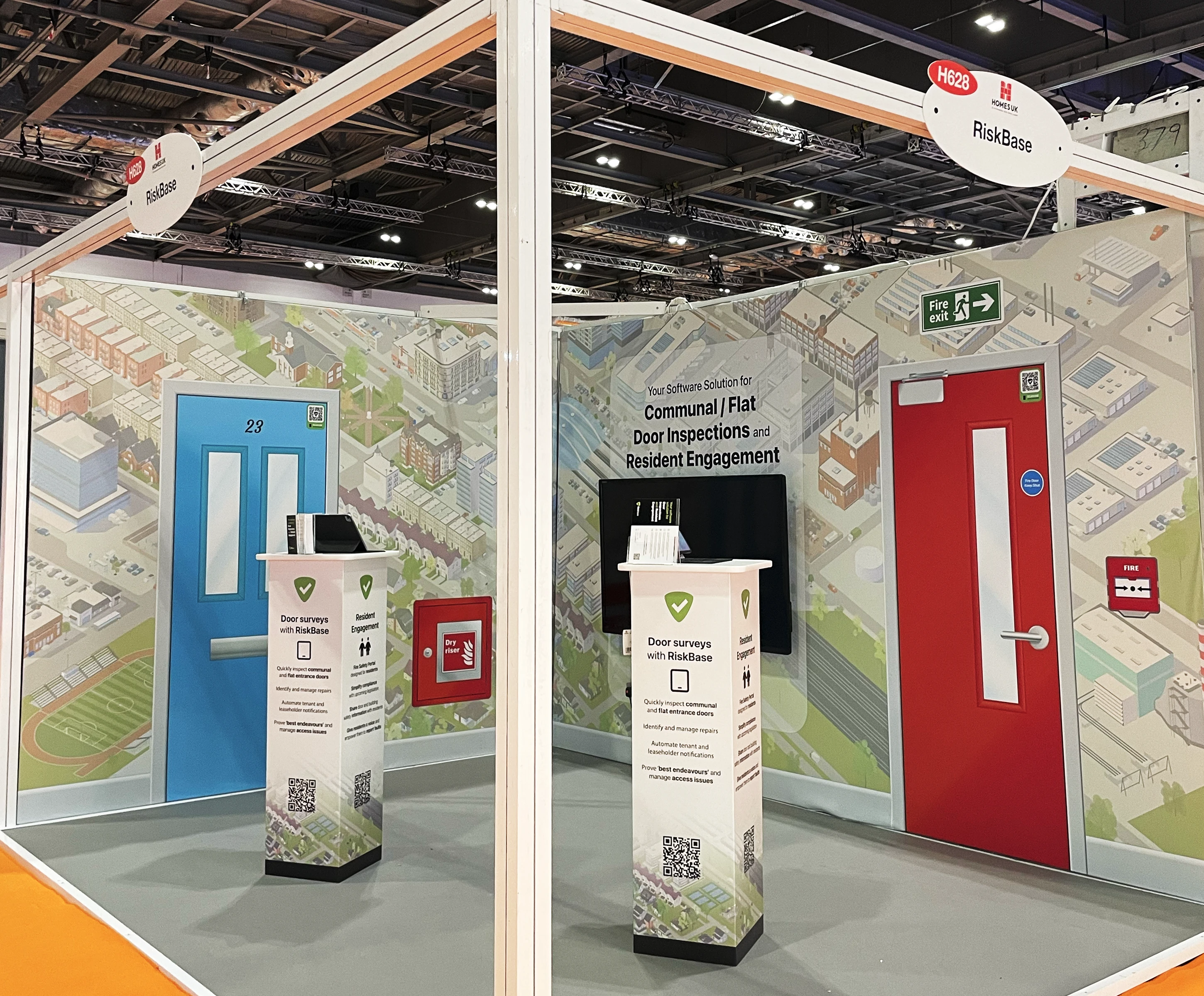 Talking Legislation and Solutions
Alongside exhibiting on their stand, they presented a talk on the HOMES Solutions Hub stage, titled: Fire door checks and the resident engagement challenge.
Adam spoke about the challenges facing housing providers trying to meet the requirements of new regulations; Fire Safety Act 2021, Building Safety Act 2022 and Fire Safety (England) Regulations 2022. Byron demoed door inspections with the RiskBase app and gave a tour of what resident engagement might look like.
Our Stand
Our stand walls featured a communal door and a flat entrance door complete with QR labels. The doors were used to demonstrate how straightforward it is to collect information and complete checks on doors, fire equipment and just about anything else with RiskBase.
Visitors to the stand were invited to scan the QR codes on the doors which double as links to the resident engagement portal. Through FRAs, Door Surveys and Wall Surveys, we hold all the relevant information required to present a feature-packed Resident Engagement Portal.
Along with sharing information on communal doors and the wider buildings, we showed how residents can provide feedback and report faults via the portal.
Video
Watch the short video clip we had playing on the stand.
Doors and Resident Engagement
Read more about what we talked about at Homes Uk: https://riskbase.uk/homesuk.