Assets
Properties, buildings, premises; whatever you call them, these are your Assets.
Open an Asset
On the assets page:
Press on an asset.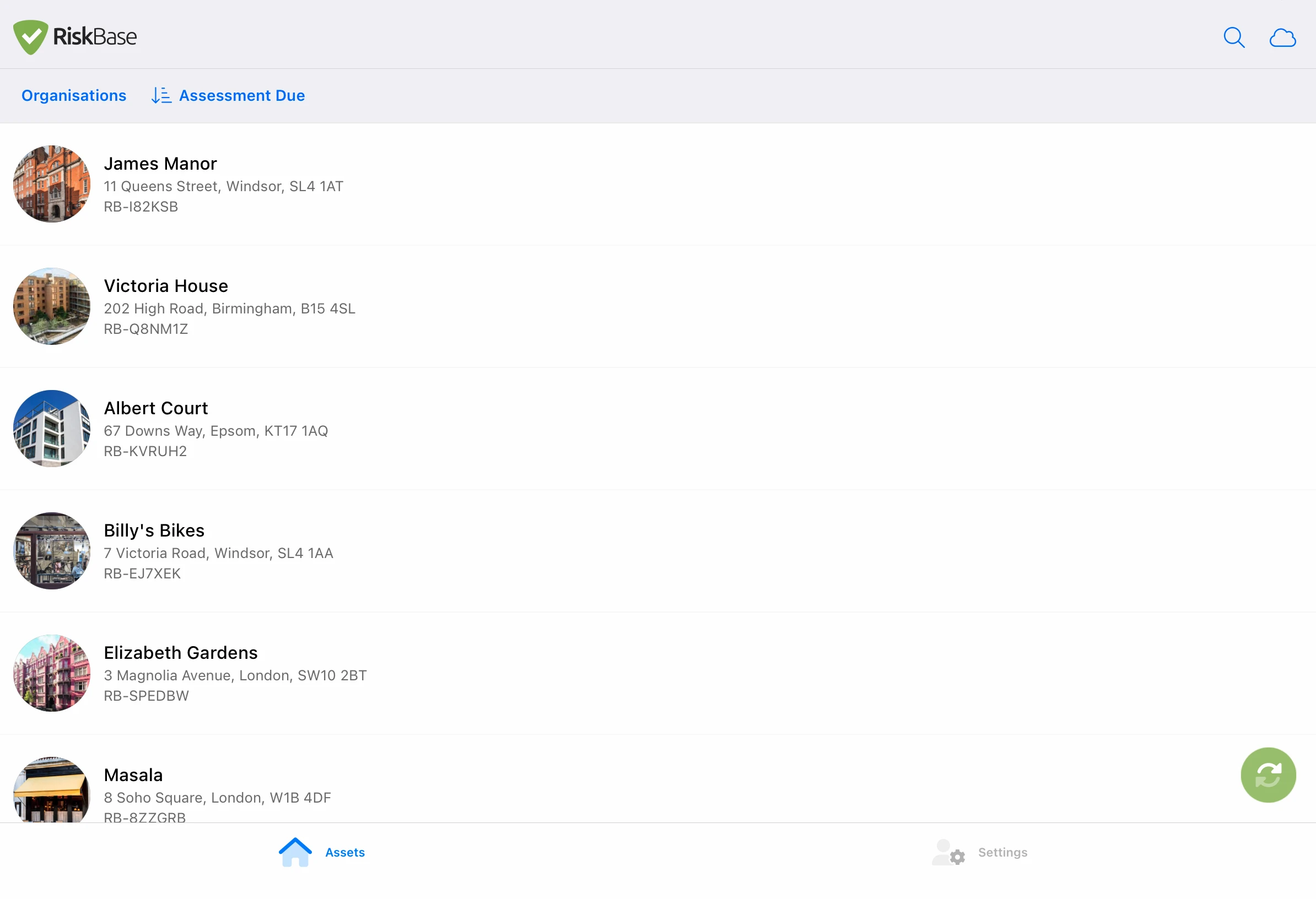 Asset Overview
The asset Overview is on the right.
Asset name.
Custom reference.
Address.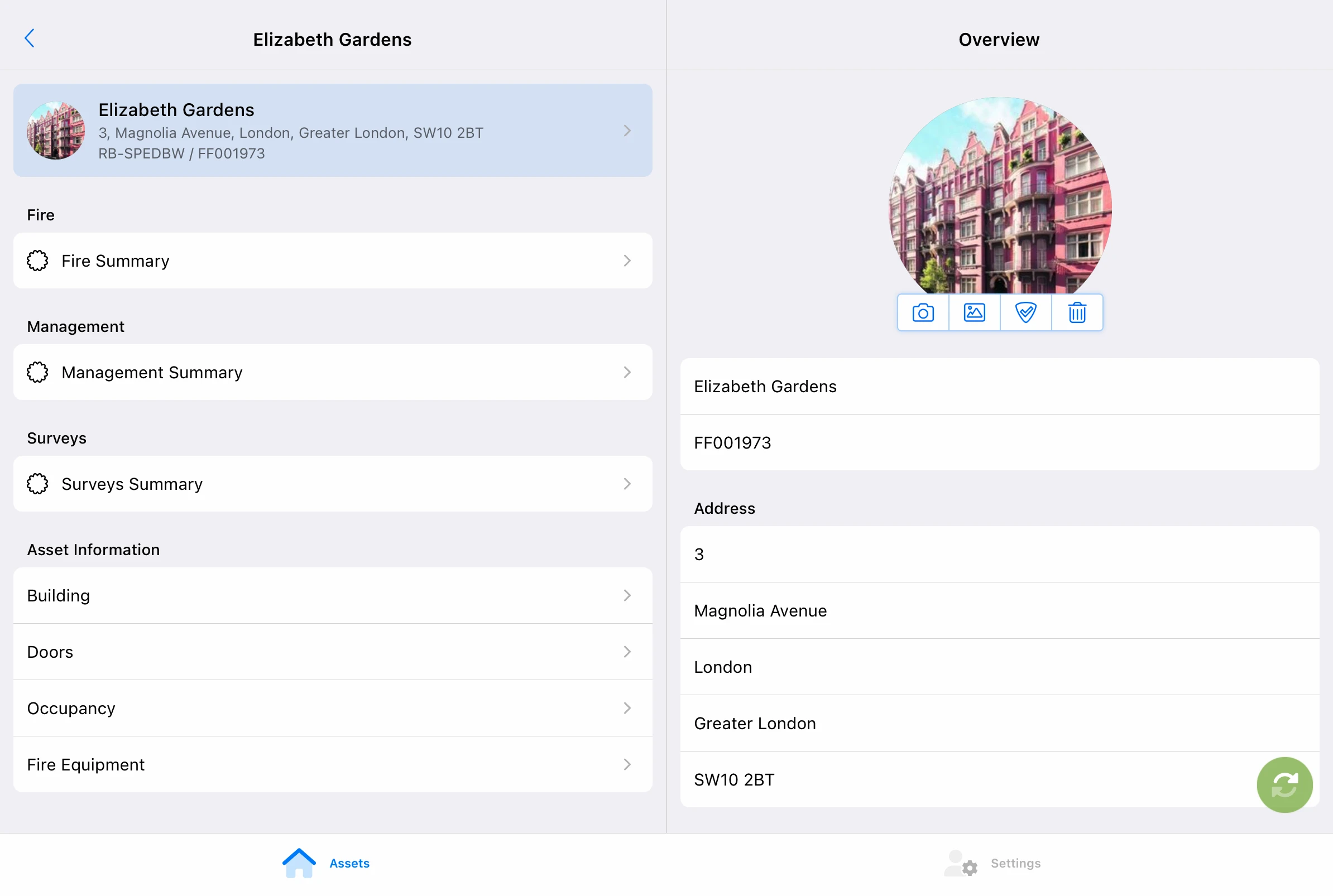 Scroll down the Overview (on the right) for aditional information.
Responsible RiskBase users.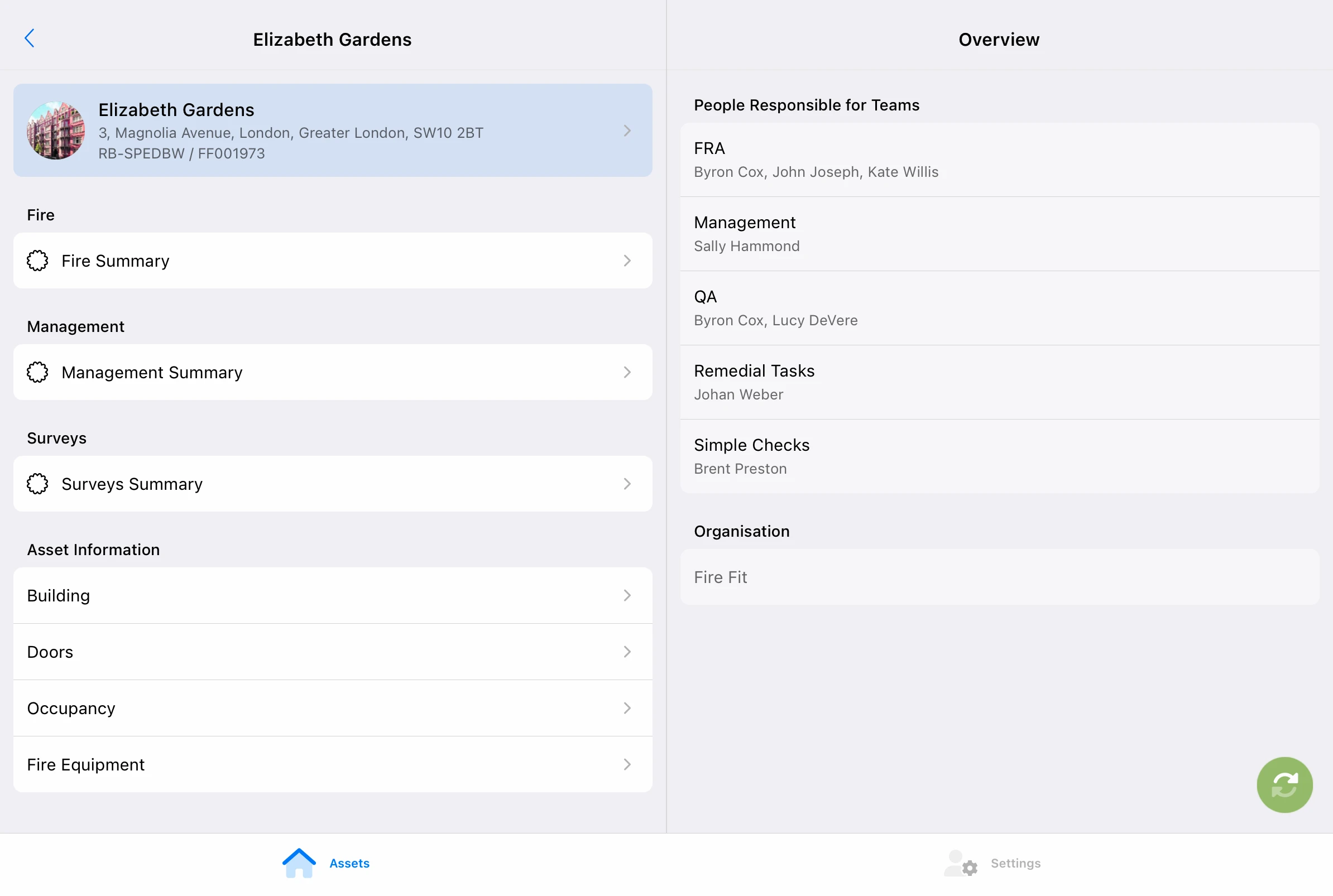 Asset Info
Asset Information is unique to your organisation.
Information that won't change, such as construction type and details of fire equipment installed in the building is collected pre assessment in the asset information sections.
The fields are unique/custom to each organisation.
Collect the data relevent to you.
Examples of data that can be collected.
Asset info shows on the right.
Building Information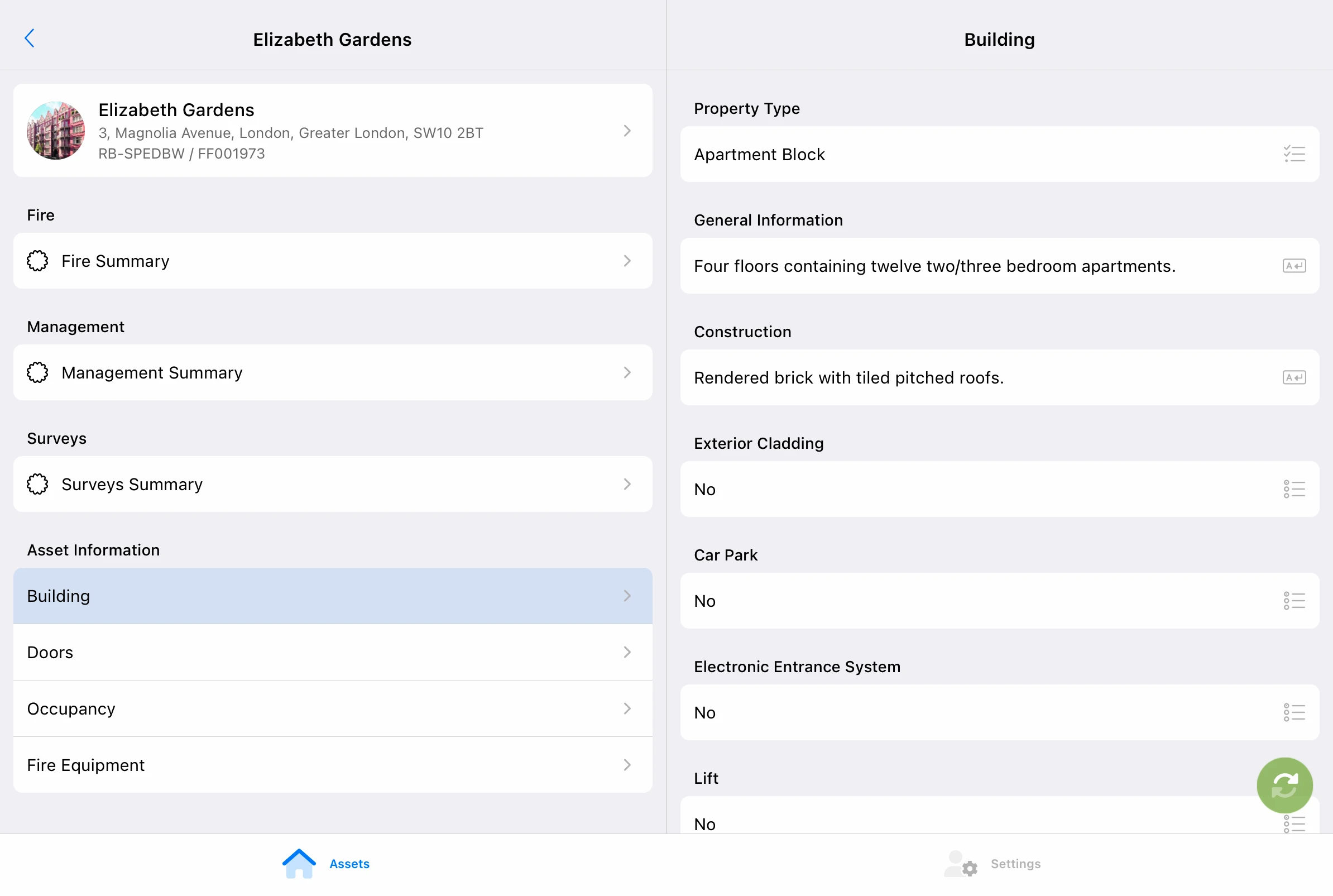 Occupancy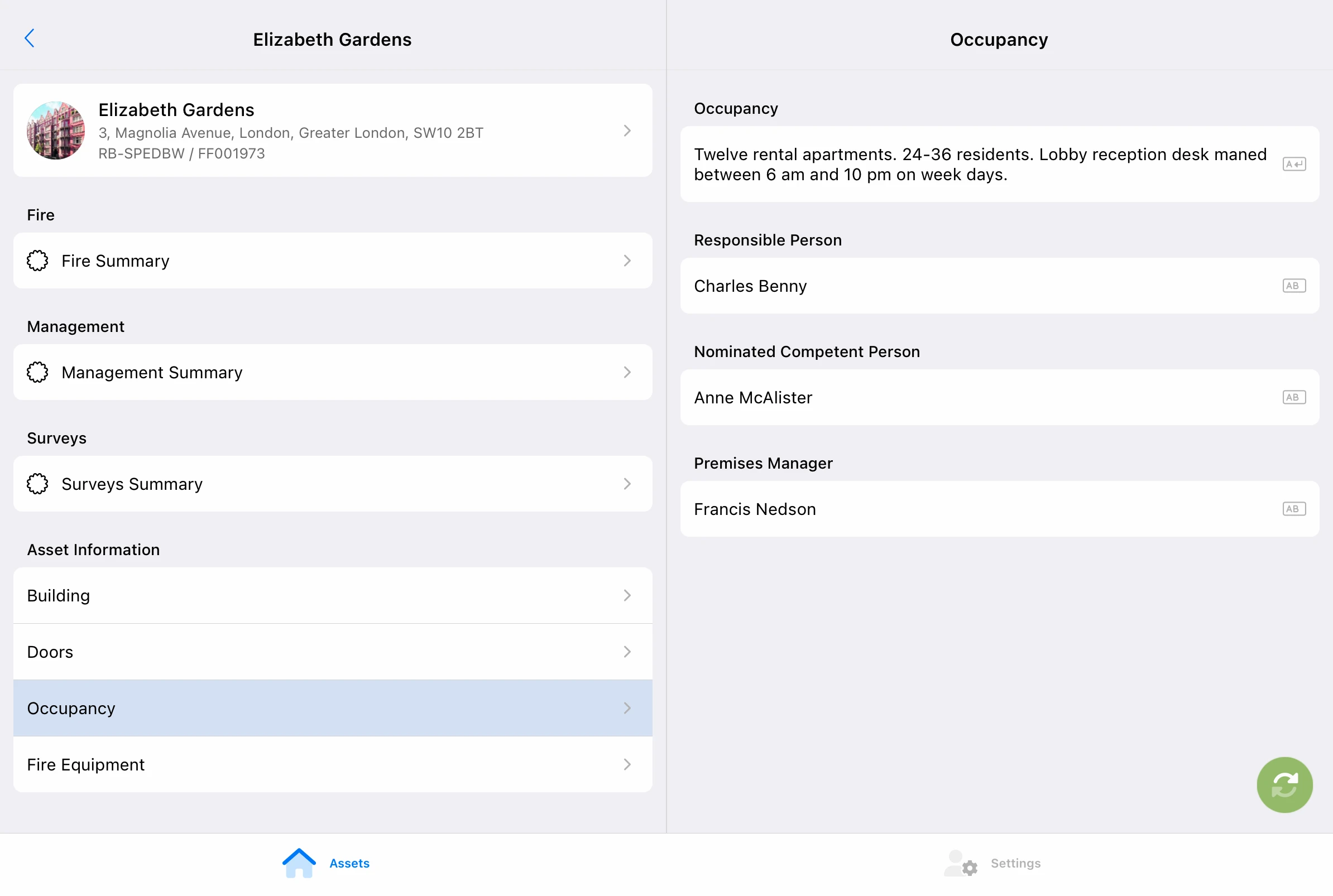 Fire Equipment